February 04, 2021 by Molly Weybright
10 Ways To Boost Your Work From Home Experience
At Service Direct, we are quickly approaching the one-year mark since our company switched to completely remote work due to the Coronavirus pandemic. We are not alone in this. In the last year, many businesses have switched fully to work from home in order to keep their employees safe.
According to Slack research report, remote workers with more than three months' experience working from home prior to the pandemic were less affected by the shift to remote work, however those with only a few months' experience working from home reported lower overall satisfaction and work-life-balance levels as well as more stress.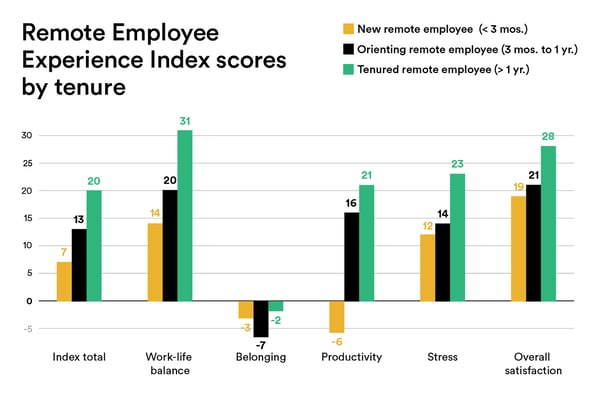 We have faced many obstacles while adjusting to this new normal. And let's be honest—we're still adjusting in many ways. But, we have found some surefire ways to stay focused, productive, and positive while adapting to working from home. These tips and essentials have helped boost our work from home experience and we hope they'll help you as well!
1. Invest In A Dedicated Workspace
Let's face it—when we switched to working from home, we had no idea how permanent of a switch that would be. Working from the kitchen table or the couch might have worked as an interim solution, but that can quickly blur the lines between work life and home life and create bad habits. In fact, according to a recent survey 42.8% of office workers do not have a dedicated workspace at home.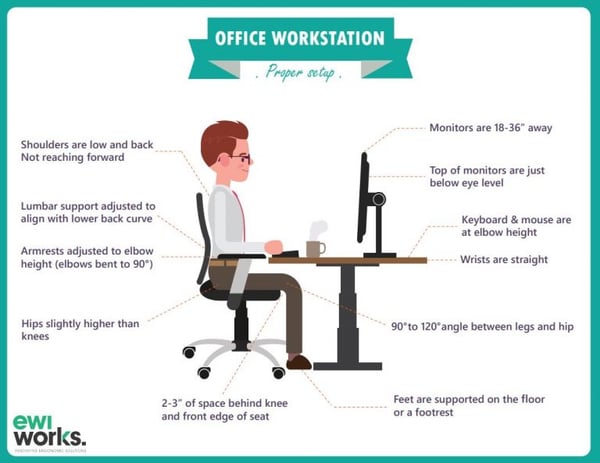 For starters, try to set up your workspace in a room with a door to help block out any distractions. Next, be sure to set up your workspace next to a window or anywhere with natural light. Natural light in a home office can:
Minimize headaches
Drastically reduce eye strain
Improve productivity
If you've been putting off buying the workplace essentials—desk, chair, etc.—now might be the time to take the plunge. Here are some of the things we recommend investing in to keep you healthy and productive:
Get a

stand-up desk

to improve posture.
Get an external monitor to increase your efficiency by extending your desktop. According to a New York Times' report of a Jon Peddie Research survey, dual monitors have been proven to

increase productivity by 20-30 percent

.
Get an ergonomically-efficient office chair that will allow you to sit for extended periods of time without neck or back issues.
2. Design Your Space Like You Would at the Office
"Decorating your work space definitely helps me feel like this is 'work'," said Cheryl Spriggs, Customer Support Manager at Service Direct. "It can help separate from your personal life too."
Many of our employees have found joy in decorating their workspace to differentiate it from the rest of the house. Quality Assurance & Client Support specialist Kim Golubski has a lava lamp that brings her joy, as well as a few live plants.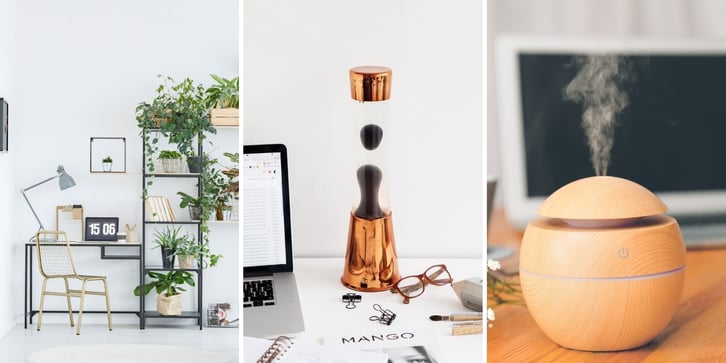 If you, like me, don't have the magic touch to keep plants alive no matter what you do, consider adding a few faux plants to your desk. They'll still provide a similar decorative touch to your workspace without all the fuss!
A small rug under your desk can also help delineate the work zone and add a level of comfort. Also consider lightly scented candles, or a desktop essential oil diffuser to help transform your space based on your own therapeutic needs.
3. Dress For Your Success
One of the biggest bonuses of work from home for our employees is that you can dress however you like for your work day. For some, like our Customer Success and Support Specialist Ariel Owens, that means staying comfortable.
She likes to wear a blanket hoodie to stay warm in the cooler months while working from home. Hoodies like the Oodie or the Comfy allow you full use of your arms while staying warm and cozy.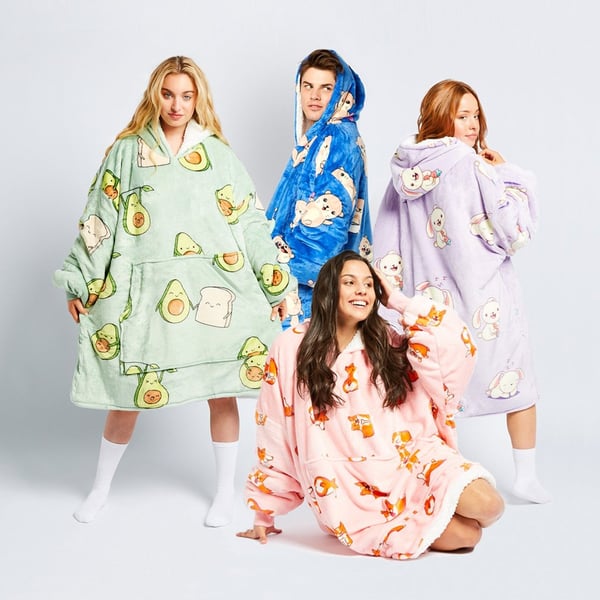 Other people prefer getting dressed in a way that still feels like work attire. Whether this means putting on a pair of jeans and a nice shirt or doing your hair and dressing to the nines, the most important thing is wearing what you want! But don't forget to look presentable enough for that 30 minute call with your boss. Afterwards you can get right back in your PJ's if you want!
4. Stay Hydrated
Okay so this is probably a tip we could've all used when we were still working in the office, but better late than never, right? Senior Software Engineer Kevin Kanzelmeyer recommends knowing your suggested daily water intake and tracking how much water you drink with a bottle or cup. "As an added bonus," he says, "refilling your bottle gives you a good reason to get up from your desk."
Product Management Intern Annie Dorsey agrees, adding that starting her day with a full cup or bottle of water encourages her to drink more water throughout the day. "If I don't start with a full cup or bottle," she says, "I get so wrapped up in work that I forget completely and the water-drinking cycle never starts!"
We recommend picking a reusable water bottle that best fits your lifestyle. You can even get one that tracks your water intake and keeps you motivated to stay hydrated! Plus, reusable bottles are great for the environment.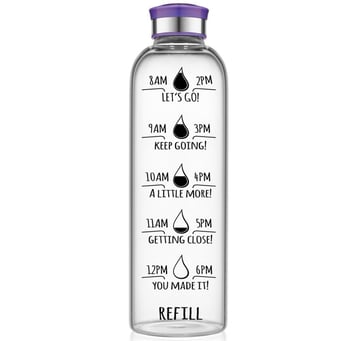 5. Find the Perfect Playlist to Keep You Motivated
Whether you are working in an empty house or are surrounded by roommates, a partner, or your entire family, music can help you hone in on your work and tune out distractions. Service Direct Co-Founder and CTO John Turpin says that listening to music on Spotify has been huge in his work-from-home experience. "I listen to music all the time to set the mood and feel good in the empty house," he says.
If you're someone with lots of distractions around the house, using a pair of nice headphones to listen to your preferred music can help you really get in the zone.
Some of our favorite playlists are: Grand Canyon, Have a Great Day!, and Lo-Fi Beats.
6. Set Expectations With Your New At-Home "Coworkers"
Chances are, if you live with a partner or roommates, you are not the only one working from home. Though you likely don't work for the same company, you are coworkers in a sense! Communicating openly with the other people in your household is essential to ensuring everyone's work environment is ideal. That could mean deciding on a way to nicely say, "I need to focus so please leave me alone." It could mean holding each other accountable for taking breaks and not working after your work hours have passed.
Alycia Cameron, our quality assurance team leader, says that she and her husband have found ways to adapt to their new situation as coworkers. "We've been taking the opportunity to set aside a date lunch once a week," she says. "It's really nice to not be completely alone at home and check in with each other throughout the day."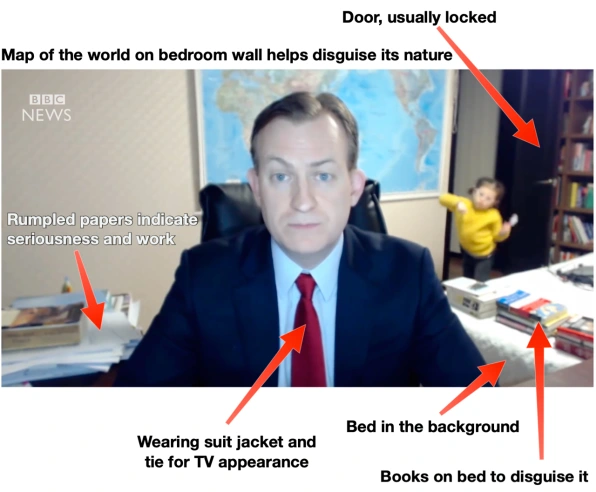 Here are some tips to help keep the relationship with your spouse and/or kids healthy, and relatively free from conflict and disruptions.
Don't invalidate your partner's concerns
Communicate your needs regularly
Schedule daily check-ins
Establish expectations and boundaries
Build a routine together
Make time for each other
Make meals together
Schedule time for kids
Give your kids a daily routine, but don't over supervise them
Create a system for chores
Check on your partner's mental health
7. Take Short Breaks Every Few Hours
Think about when you were still working in the office. Did you often work through 8 straight hours without taking a single break? Hopefully the answer is no, and working from home is no different. In fact, because our workspace and our home space are now one and the same, it's even more important to step away from your desk multiple times a day.
It's especially important to listen to your body and your mind. If you are feeling frustrated or stuck on a project, it might be time to step away and grab a tea or coffee from your favorite local spot. Does your body feel stiff or achy? Taking 10 to 20 minutes to do some yoga will help loosen everything up. You could even open a window somewhere else in the world for a brief look into another time and place.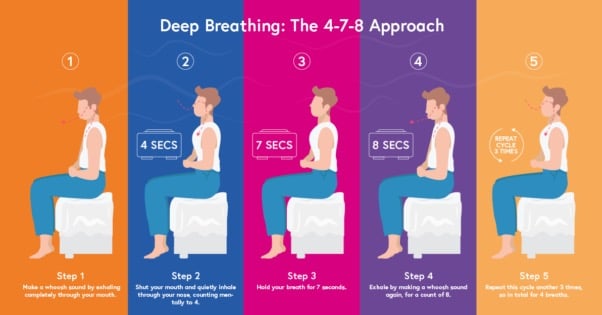 Many of our employees emphasized that taking breaks often lets them come back to work feeling refreshed and inspired to tackle a project. But don't forget to let your coworkers know you're stepping away with a quick message or updated status on your company's preferred messaging service.
8. Take Care of Your Mind and Body
As we continue working from home, figuring out how to keep your body in tip top shape is essential. Whether that means taking the time to make healthy meals ahead of time for your lunches, investing in a lumbar support pillow, or setting regular "move" reminders on your phone, there's never been a better time to focus on your health.
Content Strategist Taylor Stafford says that getting 30 minutes of exercise a day helps her be more productive while working from home. "I notice I have a lot more energy, feel refreshed, and my mood is brighter," she says of exercising daily. "Working toward reaching my exercise goals every day improves both my physical and mental health."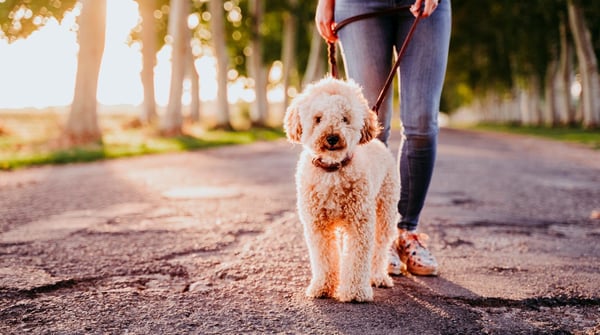 Taylor says she especially enjoys taking her dogs for a walk outside and getting some sun. John Turpin echoed that, saying that getting some Vitamin D while working is a big mood-booster for him.
Most importantly, there's no wrong answer when it comes to focusing on your health and moving your body! Whether you're going on a five mile run, taking a five minute walk, or dancing around in your living room you're doing exactly what your body needs.
9. Over-Communicate With Your Team
We've touched briefly on the different ways communication is essential during this new normal. From communicating openly with household members to establish work-time boundaries to letting coworkers know when you're taking a break, establishing a standard of accountability is key.
Not only does frequent and open communication help avoid misunderstandings and small frustrations, but it is also key to establishing expectations. If a coworker reaches out to you after work hours, don't be afraid to say that you try not to work outside of work hours and that you'd be happy to look into it first thing in the next workday.
Work messaging platforms like Slack offer many useful tools that can help make communication even smoother. On Slack, setting your status will add a small icon next to your name that all coworkers can see. So if you're taking a lunch break, adding a status that says so will let everyone know that you're unavailable for a brief period, thus alleviating stress on you to make yourself available during breaks.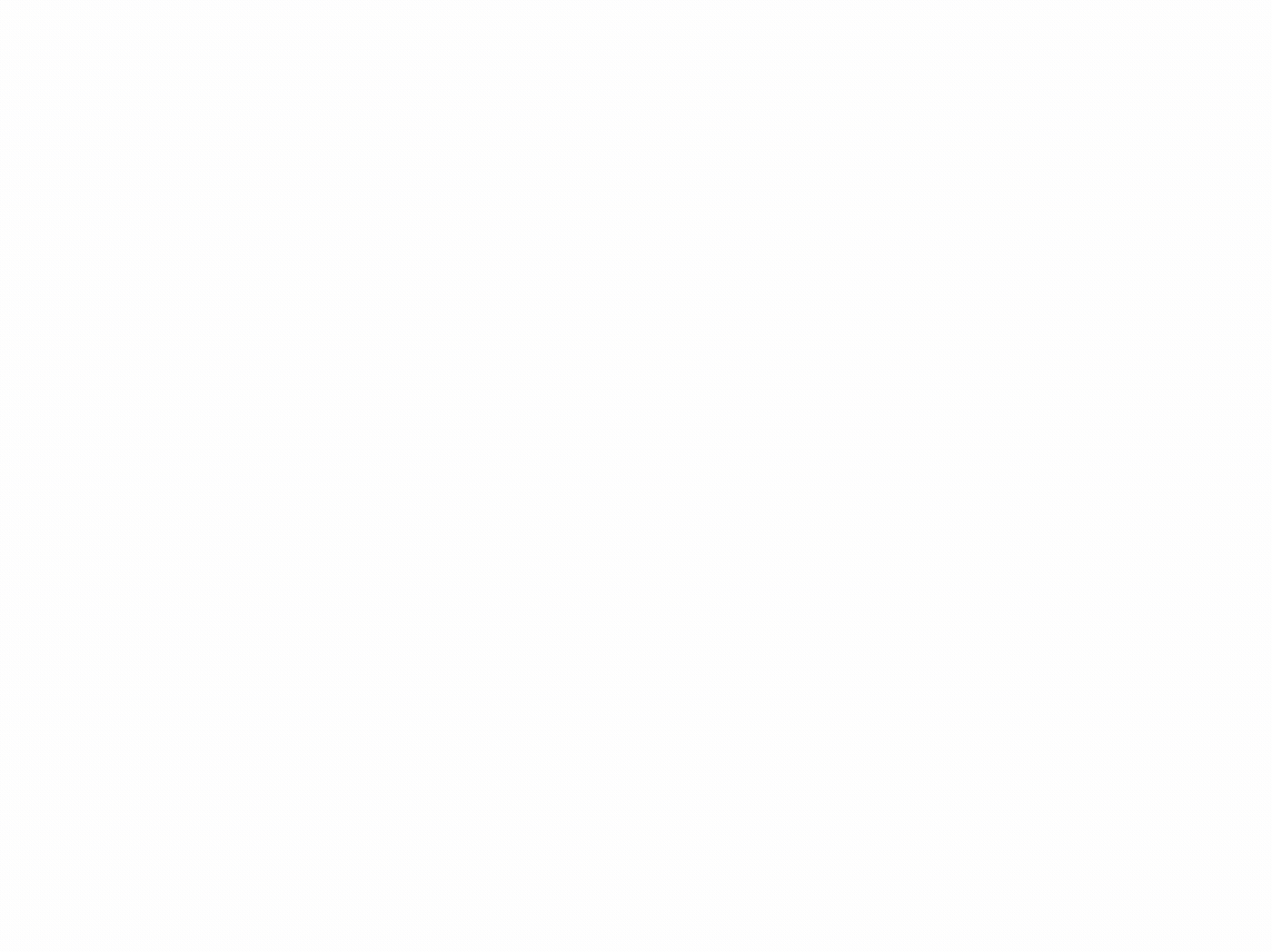 Check out this guide to working remotely in Slack:
Use channels to create a virtual office in Slack
Name your channels with intention
Pin important files and messages for your team
Use the #general channel for announcements
Stay engaged with your team, from anywhere
10. Ask For Help
This is perhaps our most important work-from-home tip. While it has been almost a year since many people started working from home full time, that does not mean that you have to be fully adjusted to this new normal. Let's face it—establishing a work space in your home comes with challenges all across the board.
For the first time for many, the line between work and home is blurred and it's okay to feel frustrated, distracted, or confused. Don't beat yourself up for the tough times. Instead, step away and do something to clear your mind. Let your coworkers know you're stressed and look to them for help and guidance in coming up with solutions. Chances are they'll understand because they've felt something similar in the last year. The worst thing you can do is sit in silent frustration, because that will only continue to mount the resulting stress. Just take a breath, and ask for help. Remind yourself when you feel apathetic that you are not alone and that it will pass. We're all in this together.