August 15, 2022 by Service Direct
6 Tips for Growing Your Small Business Using Social Media Influencer Programs
With the increase of social media celebs in recent years, influencer marketing has exploded. Influencer marketing is far more impactful than it appears, which is why you have to have an influencer marketing program.
Rather than believing influencer marketing is just shares or likes on social media, consider it as a single consumer recommending your service or product to thousands, if not millions, of friends. What other channels allow you to reach such a massive audience of model prospects who are quick to trust and accept your product or service?
Although Instagram influencer marketing is very well known, there are several other social media sites for influencers that are getting bigger. According to Influencer Marketing Hub, the industry will be worth a whopping $19.4 billion by the end of 2022. Other platforms, such as Snapchat, TikTok, and Youtube, have their very own set of influencers with a variety of demographics.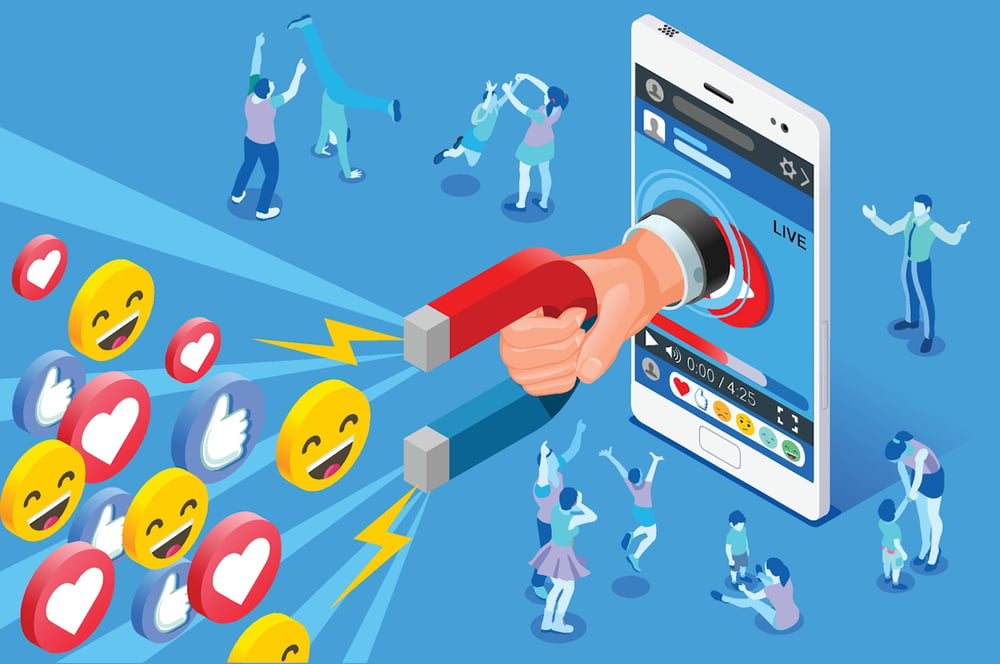 Image Source
What exactly is influencer marketing?
Influencer marketing is a category of social media marketing in which companies collaborate with influencers and content creators to promote a product, service, or business. The influencer creates and distributes content about the business or product, and the business compensates them with cash, free services, or both. Traffic, engagement, reach, and conversions are the most common influencer marketing KPIs.
The first version of influencer marketing was celebrity endorsements. Social media influencers and content creators with active and engaged niche audiences can now provide more value to brands than celebrities with large but generic audiences. This is because followers find influencers relatable, believe their recommendations, and are committed to showing their support.
Do you want evidence that influencer marketing can actually produce results?
Types of Influencers
We tend to categorize influencers based on the magnitude of their following. But don't get too worked up about it. You don't have to collaborate with the biggest influencers; only the best influencers in your market.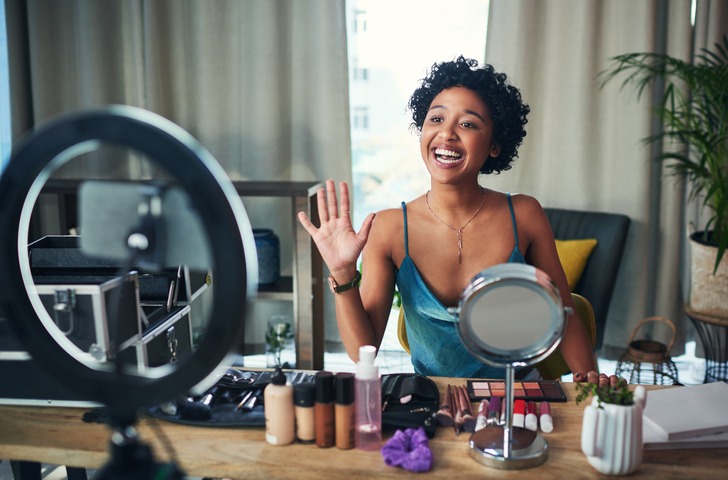 The following are the most common ways influencers are categorized:
Celebrities and mega-influencers are people who have at least a million subscribers or followers on one platform at the very least. In general, you should work with these influencers only if you sell to a worldwide audience and have a large target market. A large audience gets their content, but they lack a solid relationship with their subscribers/followers. Such influencers are typically very expensive, with prices ranging up to a million for every post.
Macro-influencers frequently have vast, engaged audiences and are ideal for businesses looking to target a specific segment. However, because they are generally leaders in their field, they are sometimes difficult to reach. They frequently use agents and are pretty expensive.

Micro-influencers

are subject matter experts who have a relatively smaller following than macro-influencers, generally between 10,000 to 100,000. They are educated and enthusiastic about their subject. They have earned a high level of trust from their fan base. They are significantly less expensive than mega-or macro-influencers.
Nano-influencers are individuals with smaller followings (usually 1,000 to 10,000 followers) but who have strong local audiences or demonstrate leadership in specific niches. They have little experience collaborating with brands. They do, nevertheless, have exceptionally high engagement rates and are intimately familiar with their followers. Nano-influencers can be beneficial for small businesses with very little marketing resources.
How do you create an effective influencer marketing strategy to help your business grow?
1. Set your goals:
It is pointless to engage in influencer marketing simply because you read about it somewhere. You must understand WHY you are conducting your influencer marketing campaign. This will greatly affect how you quantify campaign success as well as who you choose as influencers.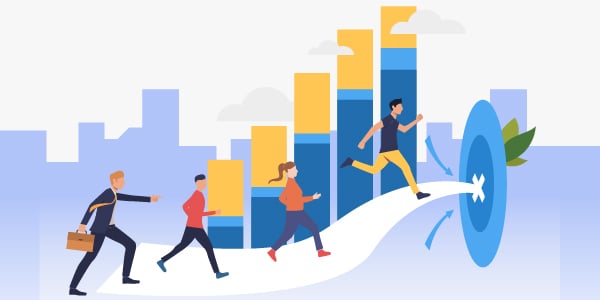 Image Source
Each of your objectives must be linked to a specific key performance indicator (KPI). How else could you assess the success and effectiveness of your campaign?
Standard objectives include:
Increasing the number

of website visits by a specific percentage throughout a campaign in comparison to the previous period.
Boost the number of social media followers for your brand.
Increasing business visibility in front of a specific audience.
Maximize product sales by a specific percentage or dollar amount.
2. Understand the 3 Rs of influence:
If you choose an influencer with a large number of subscribers or followers at random and team up with them, your efforts will not yield significant outcomes. So, even before you begin brainstorming, it is critical to identify the right influencers with whom to collaborate.
When choosing an influencer for your marketing campaign, keep the following factors in mind:
Relevance: The influencer you select must be relevant to your product, service, or industry. Their specialty should be complementary to yours. Only then will you be able to capture their subscribers' attention.
Reach: Look for relevant influencers with a vast number of followers. They can help you get more eyes on your content.
Resonance: Reaching a large audience is useless unless viewers interact with your content. One should not be fooled by an influencer's large number of followers or subscribers. Look closely at the comments section of their posts to see how well their audience interacts and resonates with their content.
Ryan Duey and Michael Garrett, for example, developed The Cold Plunge, which is a cold bath therapy designed to boost your fitness and health. They had nothing but a hypothesis at the start of COVID-19. However, two years later, they had $3.5 million in revenue and are still growing.
They attribute their high rate of growth to influencers such as Tony Hawk, Tony Robbins, and other A-listers. It was a no-brainer to collaborate with these influencers because they had a huge following of innovators who were deeply interested in fitness and health.
3. Identifying your target audience:
Before embarking on a social media influencer marketing campaign for your service or product, you must first identify and fully understand your intended audience.
It's all too easy for public relations and marketing teams to lose touch with their target audiences. Take the time to figure out who your target audience is for your social media campaign, and then learn everything you can about them before diving into influencer marketing.
Key areas to investigate to identify your target audience:
Demographics: What are their gender and age? Where do they reside in the country? How well do they know the Internet?
Barriers: Why aren't they aware of your product or service? If they are aware of it, why aren't they using it?
Motivators: What aspects of your product or brand would entice them to use it?
Irritants: What aspects of your service or product would irritate them?
Benefits: What is the benefit to me? Why must your customers keep using your service or product?
Answering these questions will assist you in determining where your audience is congregating on social media and also what sort of content will connect with their needs and interests—and thus best assist you in promoting your business in an impactful influencer marketing campaign.
4. Give influencers creative freedom:
These influencers are likely to be more familiar with their community than you are. They understand which types of posts generate the most engagement from their community and which ones do not.
Although they are working for your company, you should still give them some leeway (within reason) as to how they conceptualize specific campaigns. Any redundant guidelines will only serve to limit the creative potential of your campaign.
All an influencer should require is a campaign brief and periodic reviews to make sure everything is going as planned.
5. Measuring results:
According to a survey by IMH, 35% of marketers did not track the effectiveness of their influencer marketing campaigns in 2020. While larger companies can afford to ignore metrics, it might be a costly mistake for small businesses.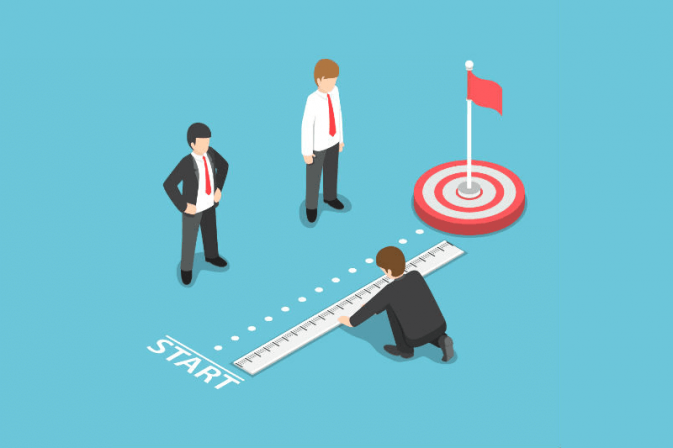 Indeed, certain aspects of influencer marketing may feel underwhelming, and this is due to the content. Experiment with different content types to see which ones produce the best results. Whether it be encouraging people to listen to a podcast you've created, attend a webinar, enroll in an online course, or simply
Long-term collaboration with influencers is becoming more common to achieve better results and propel your business to new heights, but you can also request a single promotional post from mega-influencers.
Once you've found results that you like, you'll have a better idea of how to make the most of influencer marketing.
Following that, you'll want to double (triple) down and collaborate with more influencers to reach new audiences and scale your business.
6. Observe and improve your strategy:
Even when your influencer marketing campaign is underway, you should have set dates for measuring its success. Not all influencer marketing campaigns are successful, but with each one you create, you should learn something new.
CONCLUSION
Influencer marketing is more than a passing fad. It's a new type of marketing that's changing the way people interact with small businesses. Influencer marketing has become increasingly important in the marketing landscape. As a result, the opportunity for business growth is expanding.
The statistics we've examined paint a clear picture: influencer marketing is especially effective and here to stay.
So, give it a shot and see what it can do for your company's image. Don't be surprised if you start receiving thousands upon thousands of new customers and, of course, sales if you take the correct approach and follow this guide.