June 27, 2018 by Joshua Chakra
Why You Need To Know Your Call Answer Rate
As we near completion of the 2nd quarter this year, the Call Metrics we gathered in our Home Services Call Performance Report continue to ring true. Phone calls are an increasingly critical part of local lead generation. The mobile search and click-to-call advertising space is all the more competitive, therefore optimizing for phone call leads is more important than ever.
Here we compiled the top data-driven takeaways from our Call Study. Having a fundamental understanding of metrics such as Call Answer Rate, Lead Capture Rate, and Appointment Booking Rate are crucial to better understanding how call performance impacts your bottom line. More often than not, we find that small to medium sized business owners have a major perception gap in terms of what their actual percentages are, versus how well they believe their phone habits are performing.
Check out the infographics below to see where your performance stands relative to your peers. If you don't know what your performance is, start there!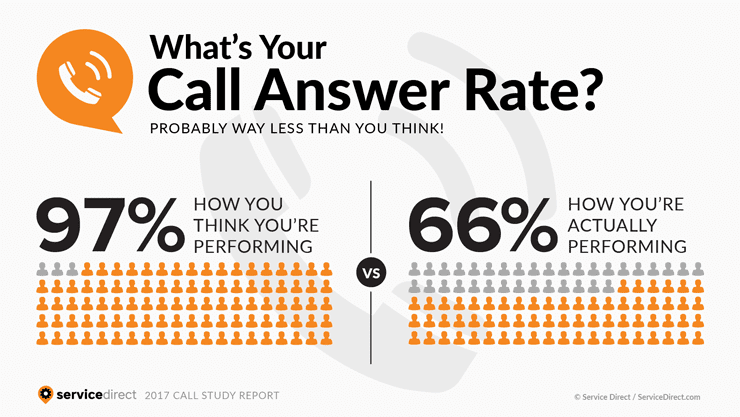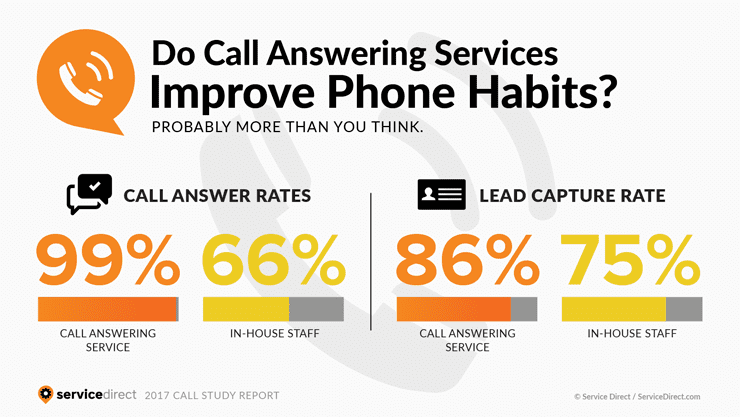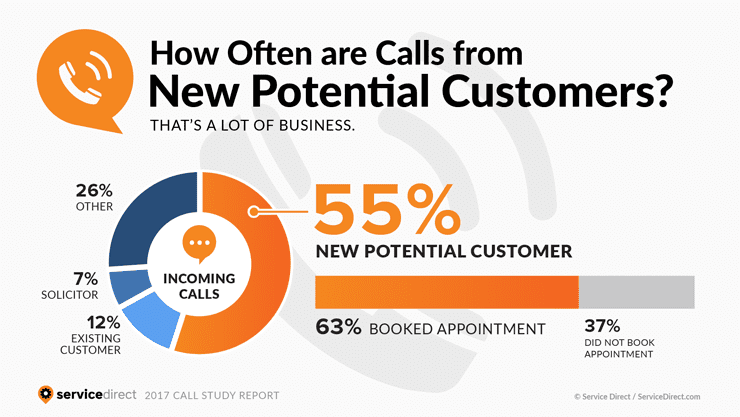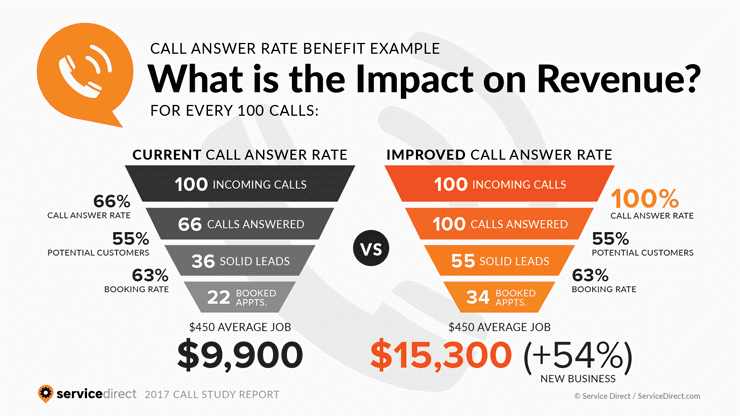 THE METHODOLOGY
As an online advertising and technology company, we generate thousands of calls for home service clients each year. Our proprietary Call Tracking and Lead Management platform records these calls, and our Call Quality service assists our clients by listening, qualifying and scoring these inbound call leads. This data was collected by our Call Quality team during those recorded interactions for commercial purposes rather than for market research.
We analyzed a random sample of 1,000 of these recorded phone calls specifically for our home service clients throughout 2017. This dataset includes calls from 94 US-based home service clients of all business sizes, across 42 service categories including Plumbing, HVAC, Electrical, Pest Control, Restoration and Handyman services. We listened to an average of 10 calls per business to better understand their phone habits, and the call behavior of consumers.
These findings exclusively represent inbound calls generated from our pay per call search advertising campaigns for our clients. As such, these findings may not be indicative of the market as a whole. Expert commentary solely represents the views of the individual. Chart values are rounded to the nearest whole number.