March 05, 2021 by Taylor Stafford
Plumbing Email Marketing Best Practices To Generate Leads
We're all familiar with those dreaded emails that flood our inbox and inevitably end up in the "unsubscribe list." It's a business owner's worst nightmare to be a nuisance to their customers, but when email marketing is done right, you could be the company that your customers look forward to hearing from. With the current number of global email users sitting at 3.9 billion and growing, it's a reliable platform with opportunities not only for generating more leads, but for gaining trust and establishing relationships with current clients as well.

No matter how you look at it, spending time to spruce up your email game is well worth it. But without a plan on how to build an effective email list, you could end up doing more harm than good. Don't fret just yet, we've got some great tips to get you on the right track for the best email marketing practices to grow your business!
First, Clean Your Email List
Your email strategy is only as good as the data and accuracy of your email list. It's important to have control over where your emails are going, the level of engagement they're receiving, and to successfully track the data in order to improve your email marketing. Know what emails are getting clicks and which ones aren't and figure out why! You might figure out that the emails were being sent to old email addresses because they weren't updated yet, or that there was a typo making the email invalid. The more you know about what's working and what's not working, the more you'll be able to tailor your emails to your customers' needs and grow your business. Here's our top tips for keeping a clean email list:
Keep your list clean as a whistle
Perform regular data checks to remove errors such as typos
Ensure your list has up-to-date, accurate email addresses
Run your list through an

email validation tool

Remove inactive subscribers
Remove duplicates
Remove hard bounced email addresses
Create Engaging Email Campaigns That Convert
Once you have your email list set up for success, it's time to think about crafting your emails to fit your audiences' expectations. By paying close attention to your customers' needs and implementing strategic emails to show up in their inbox, your emails won't have to become a member of the "unsubscribe club." Check out this to-do list for top of the line email campaigns!
Subject Lines
Since people receive about 121 business emails daily on average, it's even more crucial to ensure your subject line is compelling enough to click on. Subject lines play a huge part in whether or not an email is actually viewed, and with such high competition, it's not something you want to overlook. Be sure to keep these tips in mind for your next marketing email: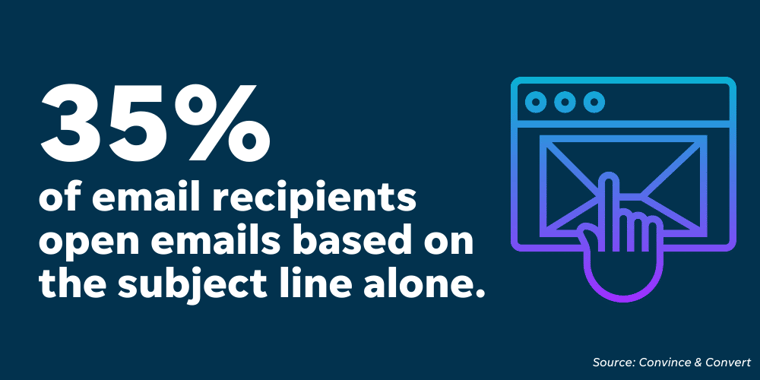 Email Content
It's hard enough ensuring your email is seen or clicked on, does it even matter what the content of the email is? As I'm sure you guessed, the answer is yes. We've all gotten to the point in our email marketing journey where we're questioning what does and doesn't matter, which inevitably spirals into existential theories on life and let's be honest, that's a bit too dark for all of us. But as data has consistently proven, creating compelling, relevant, and informative content is essential if you want to see success with your email campaigns. So let's cover the basics of email content done right: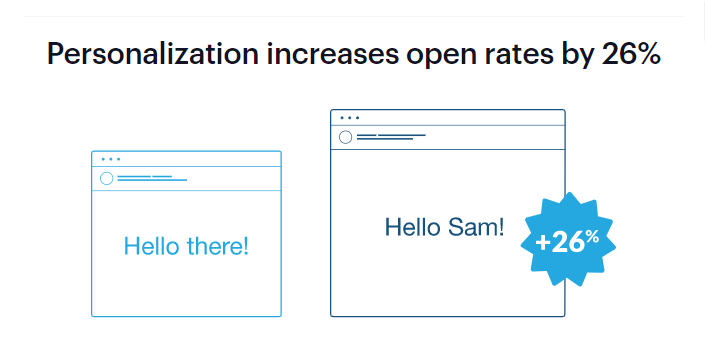 Email Settings
Emails with the best content and subject lines are nothing without proper email settings. Simple steps like ensuring compatibility with mobile devices and segmenting your emails have a huge impact on how many leads you generate. Luckily, there are many tools to help make optimizing your email settings simple like HubSpot or Drip. Make sure you check these off your list when you're setting up your emails:
Most Successful Email Campaigns For Generating New Customers
When it comes to email marketing, creating attention-grabbing email campaigns is one of the most effective ways to generate leads. After you've built out a strong, segmented email list, it's time to come up with effective email campaigns that will drive more traffic to your site and ultimately grow your business. Check out our top five email campaign topics for generating new customers:
Customer Referral Campaigns . Having customer referral campaigns is a must as it's been shown to reel in an average of 20,000 new email addresses per month. It's simply a win-win situation for everyone. Your current customer receives a reward, the friends they refer receive great deals, and you receive new customers! Plus, referred customers result in a 25% higher profit margin than customers received elsewhere.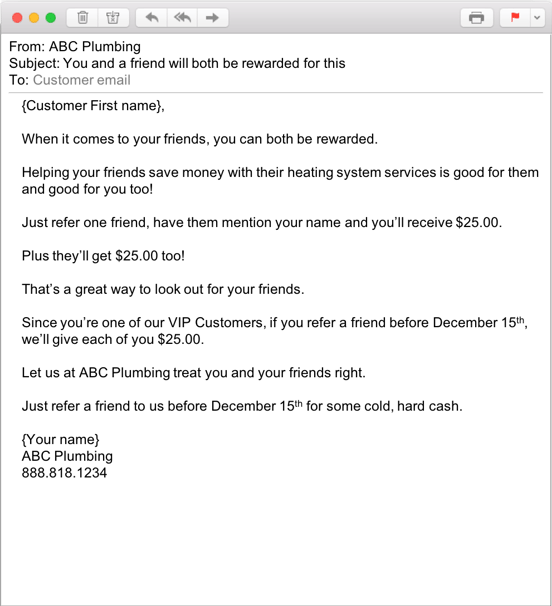 Seasonality Campaigns / Offers . Seasonal offers are a great way to build relationships with your clients and increase revenue. In fact, people who make purchases through email offers are likely to spend 138 times more than people who don't receive email offers.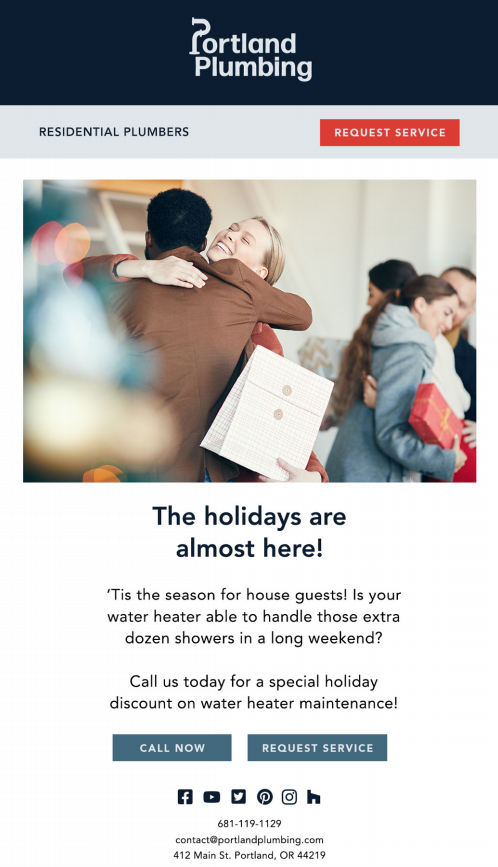 Customer Remarketing . When you have clients that haven't engaged in a while, customer remarketing is an effective strategy to remind them about your products and not get lost in the abundance of other brand emails. That little reminder may be just what they need to recall how great your services were and come back for more!
Lead Nurturing . Without personalized emails, lead nurturing is impossible. But don't just stop at names and location. You can trigger an email when they've visited your site or shown certain levels of engagement to keep your business on their mind!
Newsletter Campaign . Sending a newsletter email every week is a great way to keep your clients updated on useful information about your business or content you feel could benefit them like your company blog for example. Published newsletters certainly increase engagement and have been shown to earn an open rate of 22%.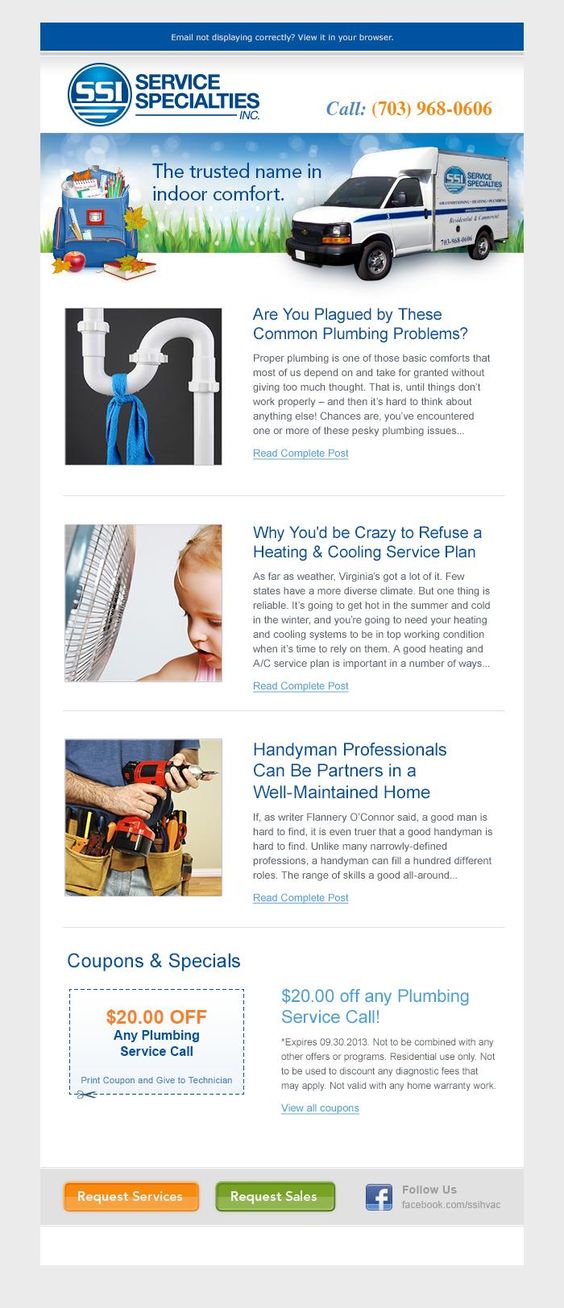 There you have it, folks. Email marketing can seem overwhelming from a distance, but once you break it up and take it step by step the process seems doable and well worth the time and effort! With the combination of strategic email list building, email automation and segmentation, brilliant campaign ideas, and content creation that is valuable to your clients, you'll be an email favorite of your happy clients and a success story for growing your plumbing business effectively.