February 16, 2021 by Molly Weybright
How To Generate Leads With PPC Search Ads
Navigating pay-per-click lead generation can be treacherous and daunting for even seasoned plumbing professionals. Without the proper tools and techniques, PPC can be expensive without seeing any return on investment, which is frustrating to say the least. But, if you take the time to set yourself and your plumbing business up for success, it can be a great way to get high-quality leads fast even in a highly competitive plumbing market. These tips, tools, and techniques will help you put the right foot forward with PPC search ads and will help you to continue in the right direction—toward success!
Is Pay Per Call Right For My Plumbing Business?
The first step to finding success with PPC search ads is determining whether or not they are a good fit for your plumbing company. To do this, you'll want to carefully look at the mechanics of PPC and evaluate how they might fit into your business model. For example, if you don't have the capacity to take on a large influx of new clients, you may want to first consider expanding internally before investing in PPC. Additionally, you'll want to make sure you have the time to invest in creating high-quality ads. Finally, you should ensure your employees are trained in ways that work directly with PPC to bring in more leads like always answering the phone when it rings and knowing how to close deals. Understanding PPC and the benefits of advertising on Google will help you determine whether PPC search ads are right for your plumbing company.
Step 1: Keyword Research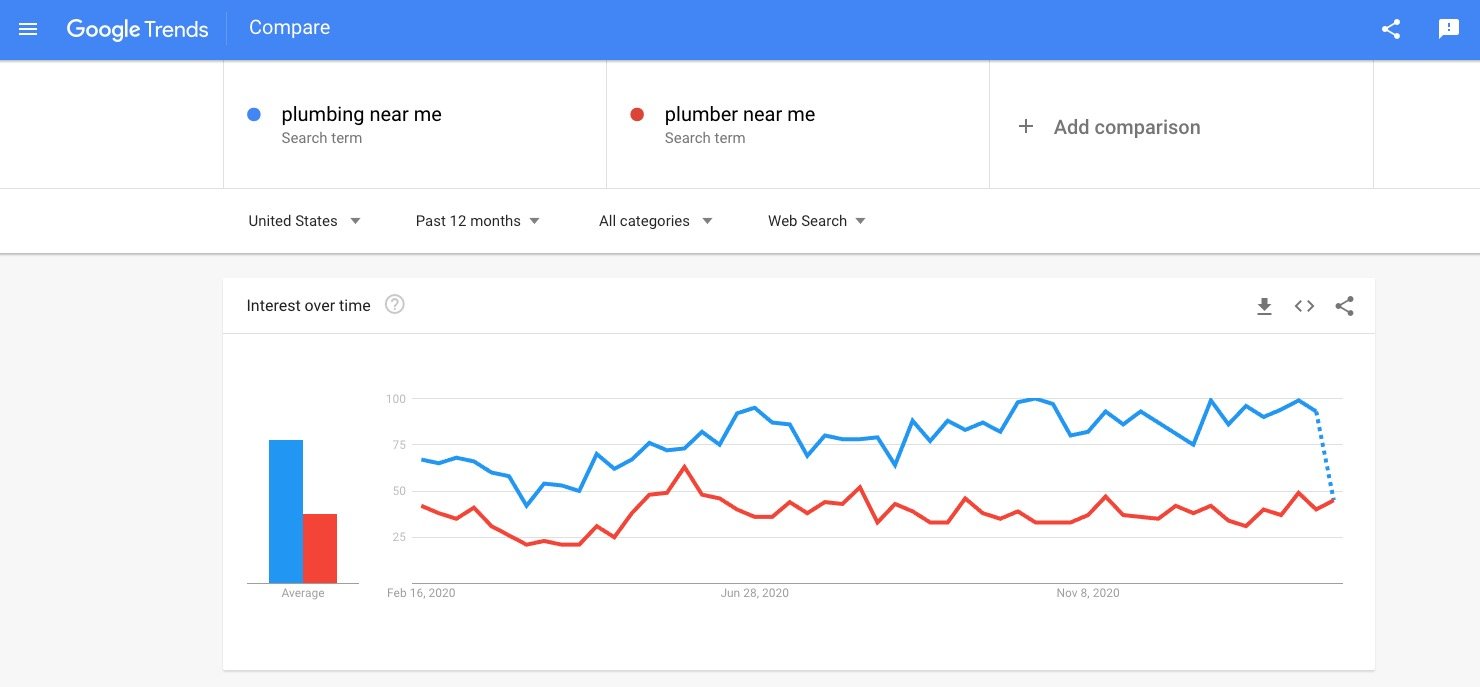 So you've decided to dive into PPC advertising for your plumbing business. But where to start? First, you'll want to do some keyword research to gain an understanding of what types of searches your potential customers are using to find plumbing companies in your area. You can use these keywords in your ads to connect directly with the right audience at the right time.
Tip #1: Use tools built directly into Google Ads to get everything from volume estimates and search terms associated with core concepts to words that you'll want to block as keyword negatives.

Keyword Planner

is a tool within Google Ads that will help you stay on trend and make sure that every penny of your PPC budget is put to good use.
Tip #2: Research other platforms and tools that can help supplement what you're already doing in Google Ads. Platforms like

Moz

and

Keywords Everywhere

are easy-to-understand tools that will help you boost your plumbing PPC search ads and easily connect with new customers.
Tip #3

: Supplement all of your PPC research by staying up to date on plumbing industry terms and searches with tools like

Google Trends

. A quick search for the topic "plumbing" yields helpful information such as related topics like "average cost" and related queries like "local plumbing service" that you can take into account when creating PPC search ads for your plumbing company. You can even compare search terms to see which ones perform better in order to gauge what language you should be using.
Step 2: Campaign Set Up and Structure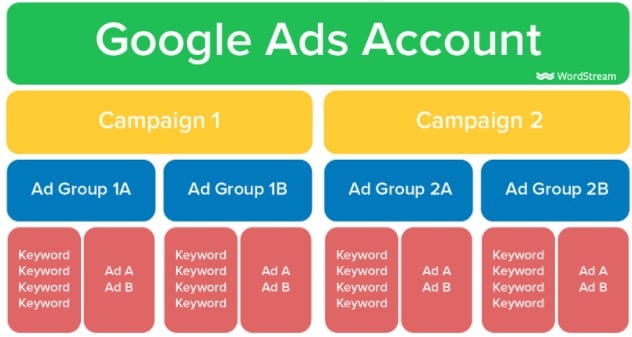 Tip #1: As a general rule, try not to overdo it with keywords in each ad group; we recommend trying to keep the keyword count to 4 or fewer., Focus on using a few strong keywords that are well supported by ad copy that could theoretically be triggered by any keyword.
Tip #2: Be pragmatic about where your money goes. In our experience, it is better to spend more money on specific, high-value keywords that could bring the type of potential customers you really want to your plumbing company. More often than not, this will lead to more effective spending than on broad keywords that could bring lower-quality traffic to your plumbing site.
Tip #3

: Use multiple ads per ad group to see what resonates with your desired audience. In other words, creating multiple ads for the same keywords will help you determine what format or value propositions are most successful in drawing in high-quality leads to your plumbing company.

Trying different wording

such as using cost figures versus not showing a price will help improve your ad copy over time.
Step 3: Practice Writing Click-Worthy Ad Copy
Now that you've done the keyword research and have looked into how exactly you want to set up your plumbing PPC search ads, it's time to work on writing the ad copy. Some companies may think that this is the hardest part, but if you keep a few key tips in mind, you'll be able to have fun with this step while producing effective plumbing PPC search ads.
Tip #1: Use

call to action verbs

to encourage your audience to convert. CTAs can be anything from "call now" and "contact us for plumbing services" to "click here to learn more" and are great ways to make sure potential customers know exactly what it is they need to do to access your services. It may seem small, but you never know when that extra little push might be the difference between a customer scrolling past your ad and clicking through to your plumbing company.
Tip #2: Make sure your headlines are clear and concise; don't keep your readers guessing. When you take care to write great headlines you are ensuring that your potential customers know exactly what it is you're advertising. Plus, there's still plenty of room to be creative! Consider using questions like "Are Your Drains Clogged?" or focus on your top offerings like "24 Hour Plumbing Emergency Services" to write

effective and unique headlines

.
Tip #3

: Improve visibility and credibility with

ad extensions

. Callout extensions can help you feature value propositions such as 24/7 services and free estimates, adding value to your plumbing company. Sitelink extensions will link a potential customer to a specific page on your website, which allows you to show them exactly what they're looking for by linking someone looking for home plumbing services to your residential services page, for example. You can even add call extensions so that a potential customer can click your phone number and call you directly from the ad! These are just a few examples of how ad extensions can boost your ad copy and bring in new plumbing leads.
Step 4: Send Potential Customers to a Premier Landing Page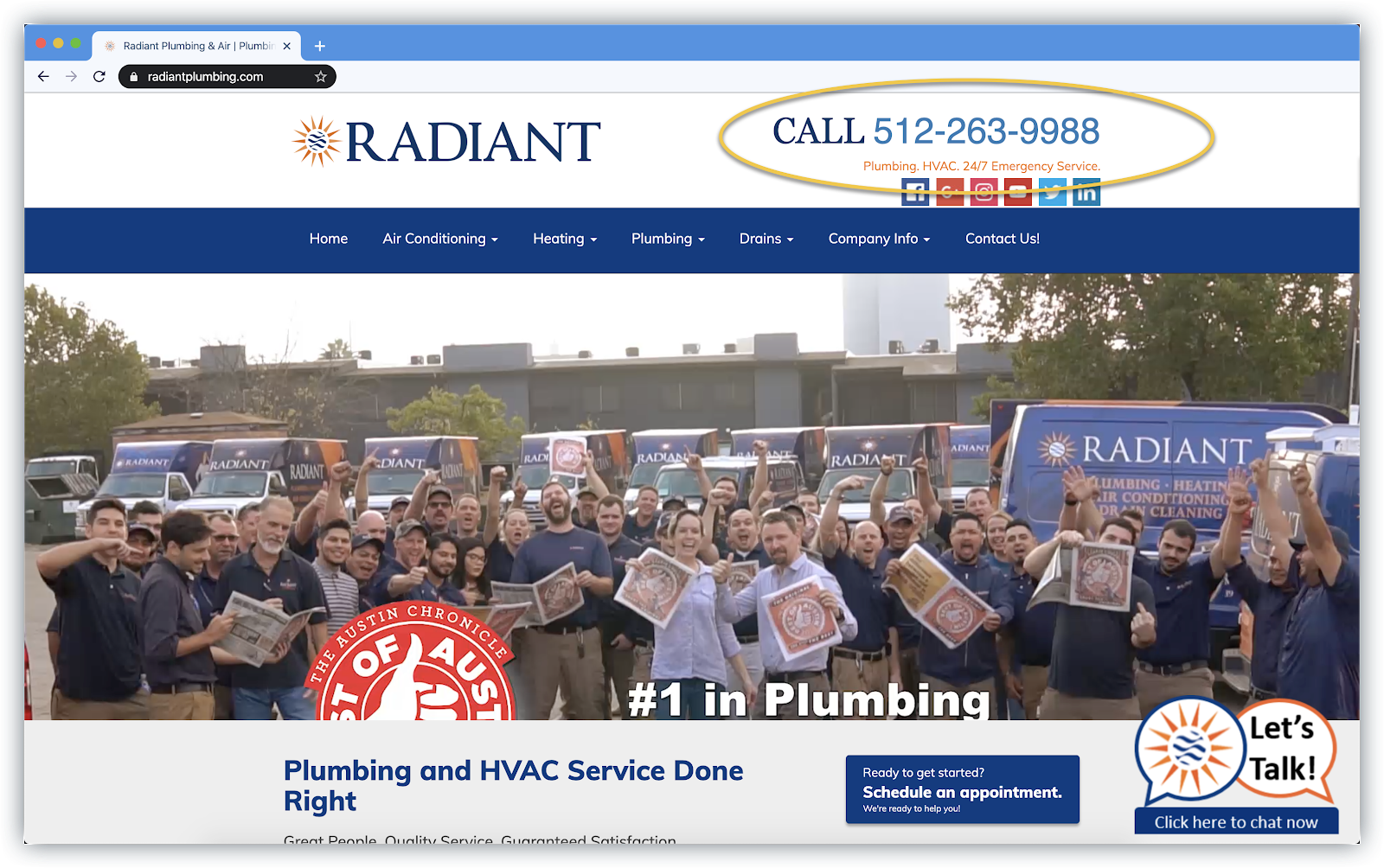 This is the final and potentially most important step of generating leads with PPC search ads. If you invest significant time, energy, and money into creating high-quality ads but potential customers find your website hard to navigate or unprofessional, you are unlikely to see the success you desire. Making sure that your plumbing website is professional and designed to convert will ensure success with PPC search advertising.
Tip #1: Prominently display your phone number and other contact information. Similar to creating clear headlines, you don't want potential customers to have to work to get your plumbing services. Whether they are in an emergency situation and need plumbing help ASAP or are casually looking for drain clearing services, customers aren't going to spend very much time searching for your contact information. To set yourself up for success, prominently display your phone number at the top of every page in an easy-to-see color.
Tip #2: Use forms to generate leads from customers that don't want to pick up the phone. You might not be a huge fan of selling your services over the phone, and guess what?

Your customers might not love picking up the phone

to call either. Form leads are an alternative that allows customers to fill in their contact information and plumbing problems so that you can get back to them at a later date. Adding forms to your website will attract customers who don't like to call, and you can still have a phone number available for those who would prefer talking live to a plumber about their needs.
Tip #3: Make sure the journey from PPC search ad to your website is smooth and consistent. To do this, you'll want to make sure your site loads quickly—

40% of users tend to leave a website if it takes longer than 3 seconds to load

—and that potential customers are directed to a site page with applicable information to their needs. Additionally, you'll need to optimize your plumbing website for mobile. In 2019,

80% of users searched the web on their mobile devices

, and we can only assume that number increased in 2020. Ensuring that your plumbing site looks professional and is easy to navigate on a mobile device will help you see success with PPC search ads.
Generating leads is easier than ever with all of the tools available to plumbing companies and we hope that these tips and steps will help you take the leap into PPC search ads. Don't forget, it's imperative that you and your staff are trained to manage these leads effectively, or else your efforts will just waste time and money. That means answering the phone every time it rings, understanding how to communicate with potential clients to win leads, and responding to missed calls as soon as possible. Understanding your role in lead generation and PPC search advertising will help your plumbing company gain the volume of new customers you desire.